Free video apps, audio & MP3, free backup tools, iTunes & iPod, free converters and more
One installation for 31 product!

Free Audio & Video Player
Download free media player application for your entire media library. Supports playlists, charts, channels and user favorites...

Free DVD Burner
This outstanding simple program supports an array of audio and video formats, including MP3, WAV, AVI, MPEG, WMV, WMA, MOV...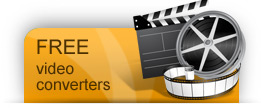 Video Converter
DVD Ripper
Video to MP3 Converter
DVD Burner
3D Video Converter
3D Video Player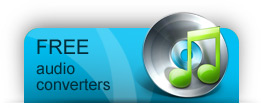 Audio Converter
Video to MP3 Converter
Audio CD Ripper
Audio CD Burner
Free Music Converter

iPad Converter
iPhone Converter
iPod Converter
PSP Converter
Zune Converter
Mobile Converter
Smart Phone Converter
iBackuper
Creative Zen Converter
iRiver Converter
Android Converter
Archos Converter
Palm Converter
Blackberry Converter
Sony Walkman Converter
SanDisk Sansa Converter

Setting up a new Windows PC and looking for professional audio & video software? IQmango provides the best free software downloads in the following categories: MP3 & Audio software, iTunes & iPod tools, video & DVD burning utilities. Whether you're looking to download free converters, backup your iPhone / iPad data, download streaming videos to PC or experience 3D video, IQMango's got what you need!
Here's what IQmango offers you for FREE: